Is Your Construction Project Reaching its Highest Potential? (Pun Intended)
Above all other sectors, drone usage is finding a comfortable home in the construction industry, growing by 239% year-over-year.
One of the main components to successful construction project management that we've been heavily talking about recently is being able to adjust tasks and timelines as the project goes along in order to adapt and still meet goals with the same quality achieved. Drone usage is particularly beneficial in streaming real-time data so this can happen at a jobsite.
Uses for Drones at Construction Sites
Construction companies no longer have to face the unsightly expense of using an airplane to take aerial photos of the site. This can happen easily, and as often as you'd like, for a fraction of the cost that is required to purchase a drone off the shelf. But the advantages don't stop there—here are some advanced ways that this technology can help:
Mapping and Surveying Land: Drones reduce the amount of time, labor, and human error that occurs when creating accurate surveys.
Volumetrics Analysis: With specific software, drones are able to measure the amount of material in a pile and calculate the amount of truckloads that is needed.
Transportation: Using drones to aerially transport goods helps to keep track of everything that goes in and out of the job site, helping to ensure positive jobsite inspection.
Thermal Heat Imaging: This technology can also identify any heat loss from a building or infrastructure so leaks can be found and addressed as soon as the problem occurs.
Security and Surveillance: Drones provide constant monitoring over all parts of your jobsite that may be subject to theft or vandalism.
With each of these applications, using drones also enhances the safety at your construction project. You're sending a machine only weighing a few pounds to those extreme heights to watch over everything, instead of one of your workers.
The Obstacles Drones Have Overcome
In previous times, drone usage faced a lot of rules and regulations that served as huge obstacles to overcome. But significant changes have been made to make this technology much more accessible. For instance, the Federal Aviation Administration introduced Part 107 rules in 2016 that simplified the requirements for drone pilot certification.
Additionally, Construction Dive mentioned that: "This year, the Low Altitude Authorization and Notification Capability (LAANC) opened up 99% of U.S. airspace to drones and reduced flight approval times from about 90 days to just seconds."
I'm sure we will be seeing more strides made in the near future for deregulating drone usage and making it an accessible option to explore for construction contractors. Throughout the years in the industry, we've learned at Galbraith Pre-Design, Inc. that technology isn't taking over—it's here to help. Read our blog to learn more.
Galbraith's Drone Footage
Check out how we used drones at a recent cold storage facility project!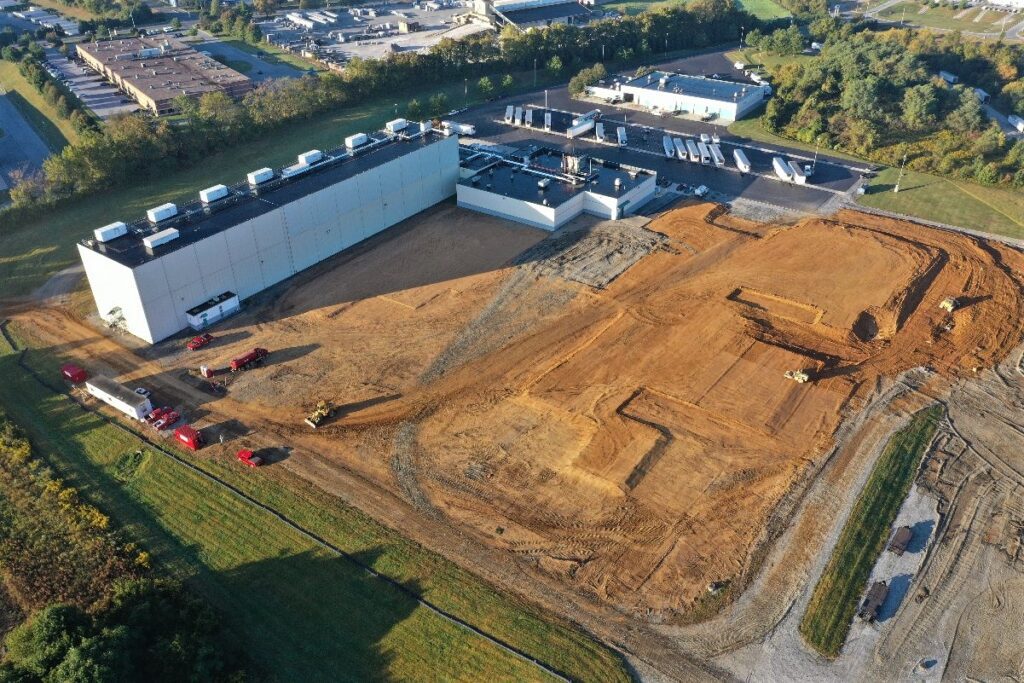 Vice President/Owner,
Galbraith Pre-Design
As co-owner of Galbraith/Pre-Design, Inc., Mark Galbraith is responsible for the construction of commercial facilities in nine states. Continuing his family's tradition of commercial and industrial construction in south central Pennsylvania and beyond, Mark's experience includes site analysis and selection, pre-construction services, field engineering and project management.